No.373002
Former Takegawa family residence
Year of completion unknown
ARCHITECTURAL FEATURES
Geya-zukuri
Dashigeta-zukuri
HISTORY of Former Takegawa family residence
The residence consists of two buildings—a single-storey building and a two-storey building. The one-storey building is a geya-zukuri (refer to architectural feature 006)—several of this kind can be found in Hiwasaura, but this is the only one in Sakuramachi-dori. The two-storey kominka (traditional folk house), which is characterised by its stepped roof is a dashigeta-zukuri (house with protruding longitudinal beams), and the rhythmic latticework of the windows on the second-floor is a distinctive feature. It was opened in January 2020 as a multipurpose space called "Yorozuya Benzaiten". The rental gallery is used for events and is open to the local community.
FEATURE

Feature of Former Takegawa family residence
KNOWLEDGE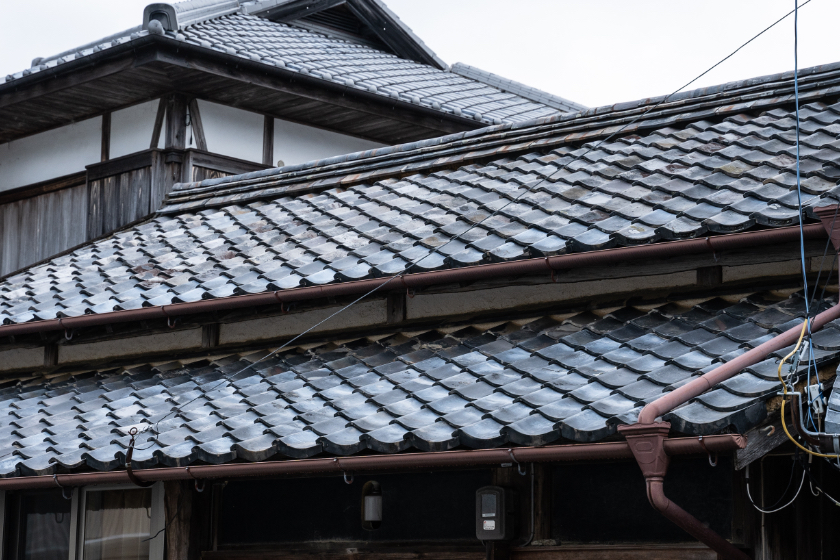 01FEATURE
Geya-zukuri
The main structure is surrounded by an extension in the form of a shed that is around 1/2 gen (0.9 metres) of the main structure. In farmhouses, what is called a shiho-geya-zukuri (geya-zukuri on all four sides ) can be found commonly. In Hiwasa, there are a few of these geya (shed-like) structures on the side facing the street that are about half to one ken (0.9-1.81 metres) in width. There is a small step on the roof, at the transition between the main structure and the geya (shed-like) structure.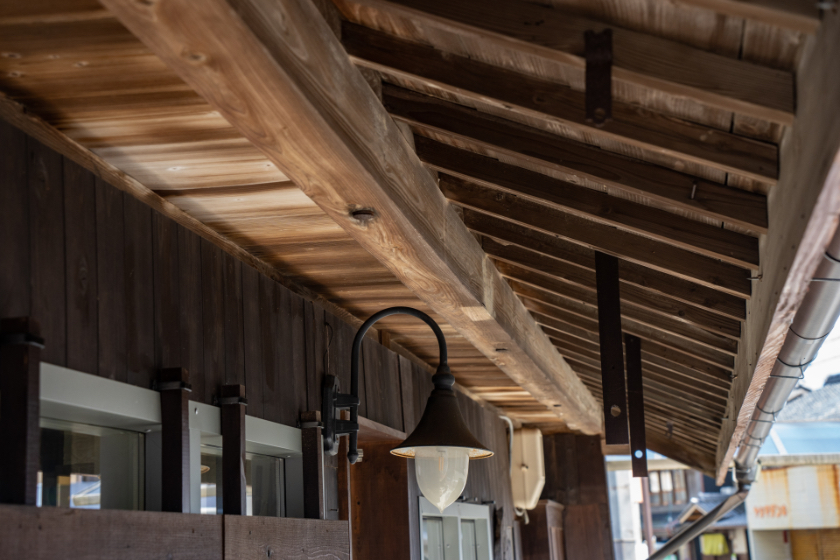 02FEATURE
Dashigeta-zukuri
A girder with its bottom chords and beams protruding from the exterior wall to the street is called "dashigeta". It is sometimes called "degeta". By passing rafters over the dashigeta-zukuri structure, the eaves can be elongated. This type of structure is often seen in machiya houses, and is called dashigeta-zukuri.
LET'S WALK
Area Map

Restroom

Evacuation site

Free Wi-Fi

Parking

Photo spot

Minami heritage

Onsen

Tourist Information