No.373012
Former SATSUMA family residence
Year of completion unknown
ARCHITECTURAL FEATURES
Dashigeta-zukuri
Degōshi
Kōran
HISTORY of Former SATSUMA family residence
The former Satsuma Family residence stands near the end of the Former Yakuyoke Bridge. The Satsuma Family were timber merchants—they owned so much land in the area that the adjacent embankment was known as Satsuma Embankment. The building was later used as a pachinko parlour. The building has a hip roof on the ground floor and a gable roof on the first floor. It is not common on Sakuramachi-dori, but the latticework and the kōran (railings on the first floor) bring out the atmosphere of the old days. It was renovated in 2006 and opened as a restaurant where people can enjoy seasonal local fish cuisine and Awaodori chicken dishes.
FEATURE

Feature of Former SATSUMA family residence
KNOWLEDGE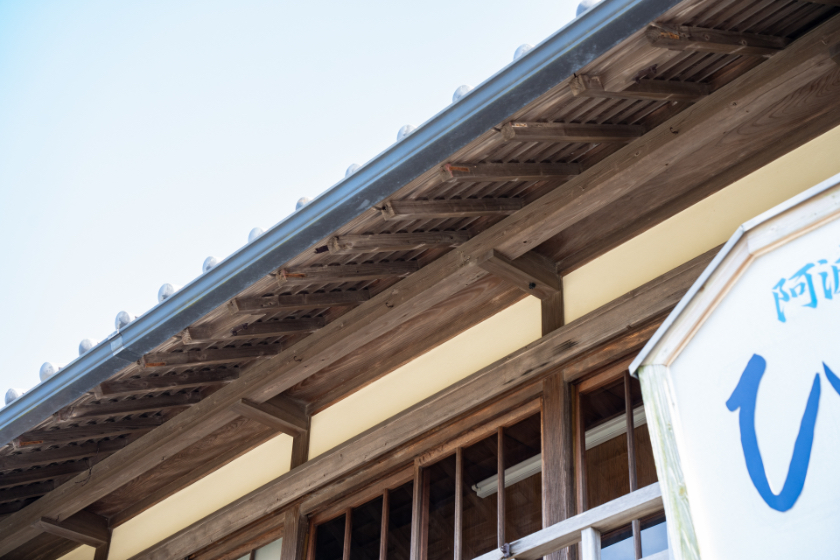 01FEATURE
Dashigeta-zukuri
A girder with its bottom chords and beams protruding from the exterior wall to the street is called "dashigeta". It is sometimes called "degeta". By passing rafters over the dashigeta-zukuri structure, the eaves can be elongated. This type of structure is often seen in machiya houses, and is called dashigeta-zukuri.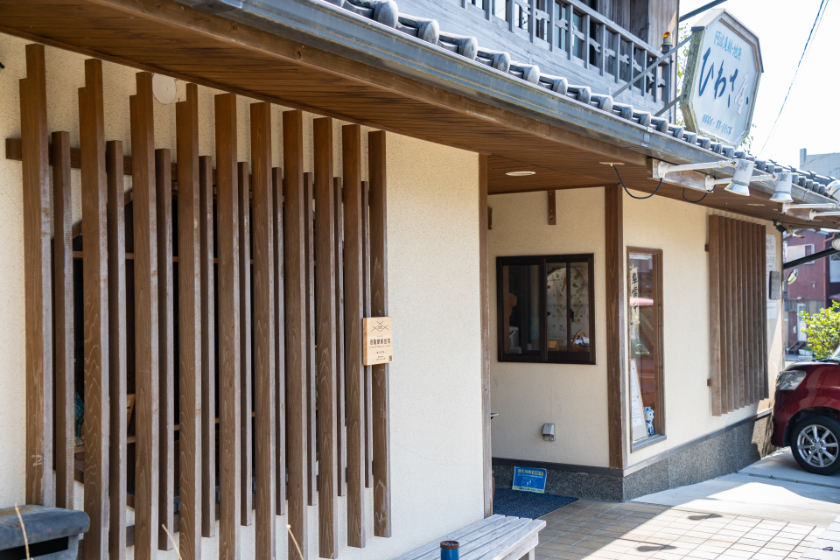 02FEATURE
Degōshi
A lattice projecting outwards from an external wall is called degōshi (lattice bay window). There are various types of lattices, including kiriko-gōshi (faceted lattices), which is a combination of vertical timbers extending to the top but interrupted in the middle. The upper part of the lattice is left opened in comparison to the type where all the timbers are extended to the top. On Sakuramachi-dori, there is also a type of lattice that is decorated with carved cherry blossoms. These lattices show the unique characteristics of the area.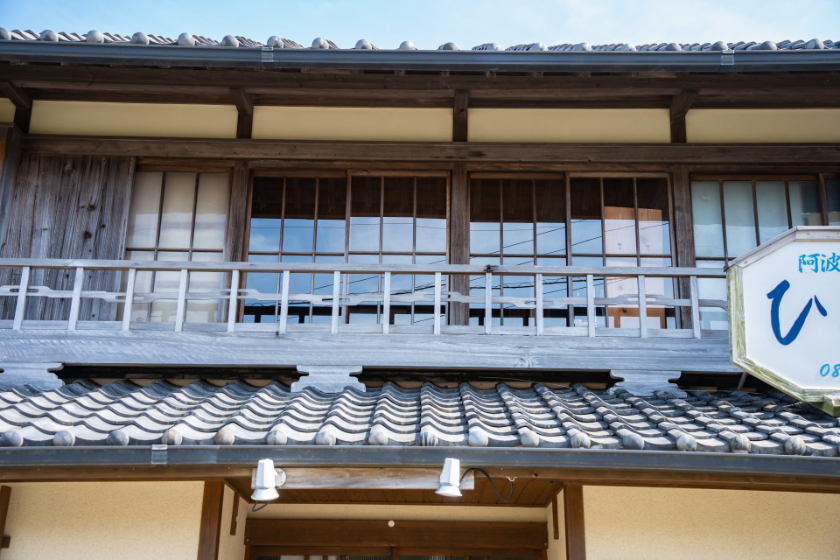 03FEATURE
Kōran
A railing attached to the first floor of a building. In many cases, it is attached outside of the shutters. There are several of these buildings on Sakuramachi-dori.
LET'S WALK
Area Map

Restroom

Evacuation site

Free Wi-Fi

Parking

Photo spot

Minami heritage

Onsen

Tourist Information