No.373005
Former NAGAOKA family residence
Completed in 1934
ARCHITECTURAL FEATURES
Dashigeta-zukuri
Oshibuchi-shitami
Stucco wall
OLD OWNER
Awaodori chiken ramen IRON
HISTORY of Former NAGAOKA family residence
The building was built in 1934 as a former pilgrim lodge. It is a dashigeta-zukuri (house with protruding longitudinal beams), with plastered walls and oshibuchi-shitami (traditional wooden board-and-batten siding)—it has the characteristics of a typical minka (traditional folk house) on Sakuramachi-dori. The house was purchased as a private residence, and it was rented out as rental accommodation at one time. The owner of the house used to run a fresh fish shop, so it was also used as a warehouse for the fresh fish shop. Later, in 2018, it was renovated during the first phase of the government-led project to revitalise old houses, and users were recruited. The building is now used as a restaurant called "Awaodori Chuka Soba Iron" and "Local Life and Information ARU DE NAIDE", a space that provides information about the local area and its attractions.
FEATURE

Feature of Former NAGAOKA family residence
KNOWLEDGE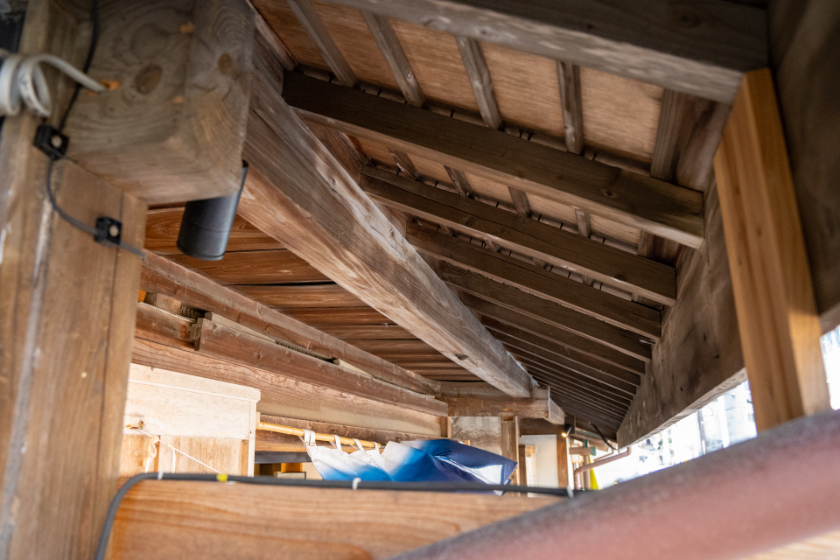 01FEATURE
Dashigeta-zukuri
A girder with its bottom chords and beams protruding from the exterior wall to the street is called "dashigeta". It is sometimes called "degeta". By passing rafters over the dashigeta-zukuri structure, the eaves can be elongated. This type of structure is often seen in machiya houses, and is called dashigeta-zukuri.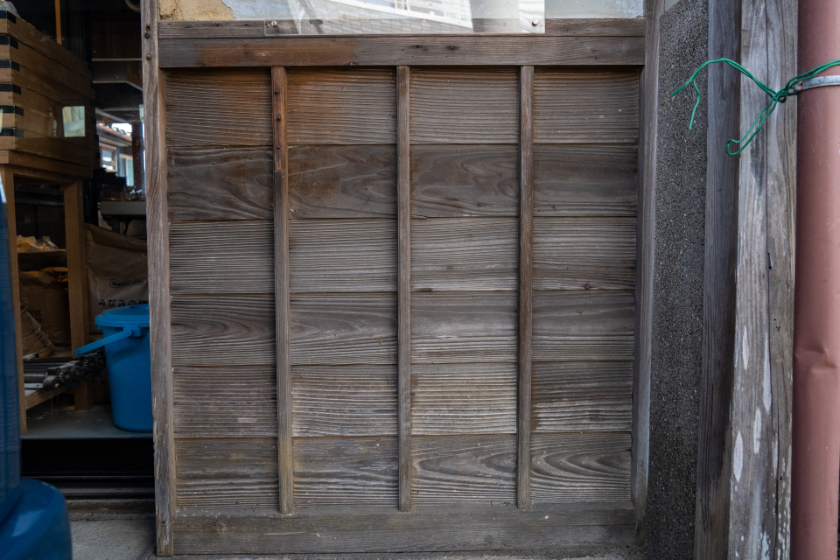 02FEATURE
Oshibuchi-shitami
A siding where wooden boards are superpositioned horizontally on top of each other is called shitami-itabari (or 'armour-clad'), but the method of having the batten installed vertically on the siding is called oshibuchi-shitami. Since most of the traditional houses have earth walls, the siding span over the walls to protect them. In Hiwasa, many houses have oshibuchi-shitami from the waist down and the section directly under the eaves is left as earth walls since it is less susceptible to the effects of rain.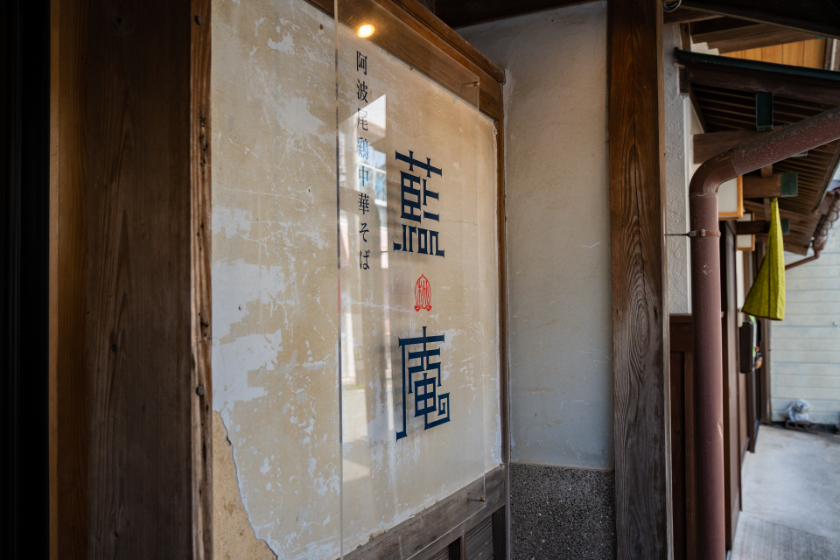 03FEATURE
Shikkui-kabe (plaster wall)
The substance made by mixing slaked lime with glue (nori) and susa (fibres like straw) and kneading it with water is called shikkui (plaster). A shikkui-kabe (plaster wall), is where plaster is applied to the framework of the wall (soil) with a trowel. Plaster is used both inside and outside buildings, but since it is sensitive to water, it is often used on exterior walls under the eaves where it is less likely to be exposed to rain. This feature can be found in several buildings on Sakuramachi-dori.
LET'S WALK
Area Map

Restroom

Evacuation site

Free Wi-Fi

Parking

Photo spot

Minami heritage

Onsen

Tourist Information