No.373006
Former ICHIFUKUYA store
Year of completion unknown
ARCHITECTURAL FEATURES
Dashigeta-zukuri
Hotate-gawara (tile in a sail shape)
HISTORY of Former ICHIFUKUYA store
The building is currently used as a restaurant. The date of completion is unknown, but it has the characteristics of a typical building on Sakuramachi-dori, for example, it is a dashigeta-zukuri (house with protruding longitudinal beams). In 2016, the building was renovated and "Mamebon Cafe" was opened here. Prior to the renovation, the eaves of the building were covered with tin sheets like a signboard, and the ground floor had aluminum sashes. These were removed and it restored to its original appearance of having extended eaves as a result of its dashigeta-zukuri style and using wooden fittings. A hotate-gawara (tile in a sail shape) ridge is used.
FEATURE

Feature of Former ICHIFUKUYA store
KNOWLEDGE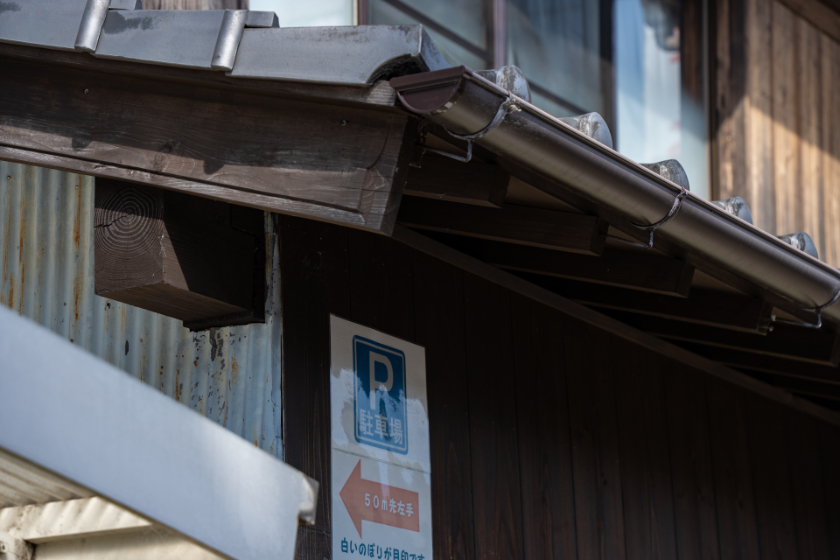 01FEATURE
Dashigeta-zukuri
A girder with its bottom chords and beams protruding from the exterior wall to the street is called "dashigeta". It is sometimes called "degeta". By passing rafters over the dashigeta-zukuri structure, the eaves can be elongated. This type of structure is often seen in machiya houses, and is called dashigeta-zukuri.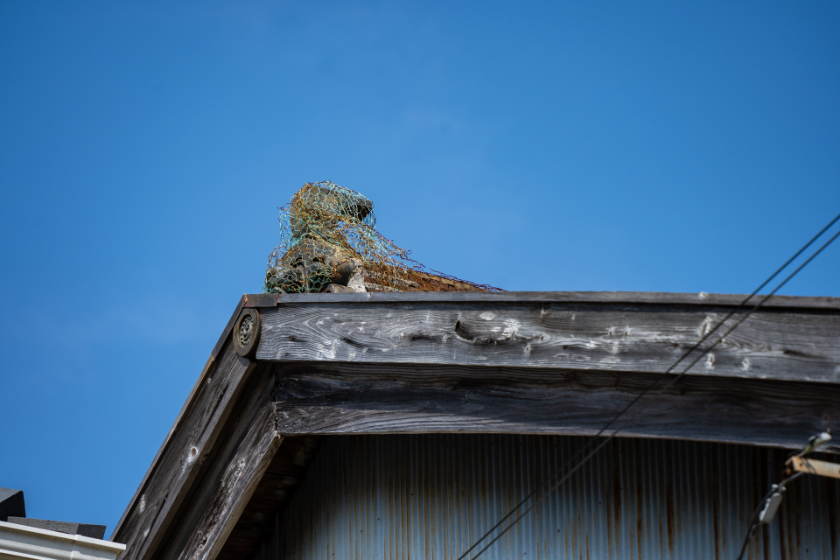 02FEATURE
Hotate-gawara (tile in a sail shape)
This is a bow-shaped tile placed on top of the onigawara (ridge-end tile). It is said to have been inspired by the Kitamaebune (a traditional Japanese ship) and is common in the Awa (old name for Tokushima) and Sanuki (old name for Kagawa) regions.
LET'S WALK
Area Map

Restroom

Evacuation site

Free Wi-Fi

Parking

Photo spot

Minami heritage

Onsen

Tourist Information