No.373010
DAIKOKU family residence
Year of completion unknown
HISTORY of DAIKOKU family residence
The date of completion is unknown, but the single-storey building on the street side and the two-storey building at the rear lie parallel and are integrated with each other. The street-facing elevation is compact, running only 2 ken (approximately 3.64 metres), but it has a unique planar shape that widens towards the rear. The shed-like section on the east side is thought to be a later addition.
FEATURE

Feature of DAIKOKU family residence
KNOWLEDGE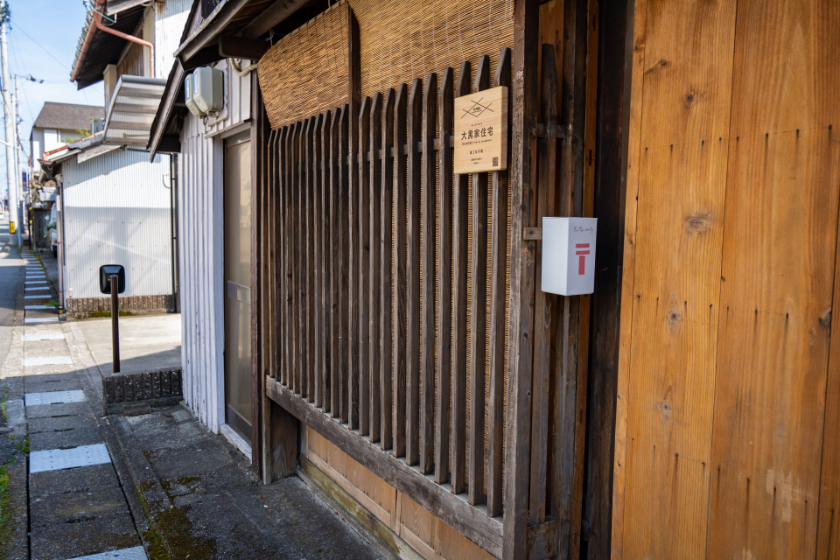 01FEATURE
Degōshi
A lattice projecting outwards from an external wall is called degōshi (lattice bay window). There are various types of lattices, including kiriko-gōshi (faceted lattices), which is a combination of vertical timbers extending to the top but interrupted in the middle. The upper part of the lattice is left opened in comparison to the type where all the timbers are extended to the top. On Sakuramachi-dori, there is also a type of lattice that is decorated with carved cherry blossoms. These lattices show the unique characteristics of the area.
LET'S WALK
Area Map

Restroom

Evacuation site

Free Wi-Fi

Parking

Photo spot

Minami heritage

Onsen

Tourist Information