No.373008
Former TERAUCHI family residence
OLD TERAUCHI HOUSE
Completed in 1921
ARCHITECTURAL FEATURES
Dashigeta-zukuri
Torifusuma
HISTORY of Former TERAUCHI family residence
The building was formerly used as a lodge for pilgrims. It was completed in 1921 and has the typical appearance of buildings on Sakuramachi-dori being a dashigeta-zukuri (house with protruding longitudinal beams) with a wide frontage. The building has been vacant for some time, but it was renovated in 2018 as the current "at Teramae" building. There is a coffee stand and apparel shop on the ground floor, and a design office on the second floor. The building is characterised by its modern appearance with vertical lattices across the entire frontage, and its dynamic interior, with part of the first floor removed to create a two-storey atrium, painted black. At the two ends of the building, torifusuma (cylindrical tile projecting upwards) is attached.
FEATURE

Feature of Former TERAUCHI family residence
KNOWLEDGE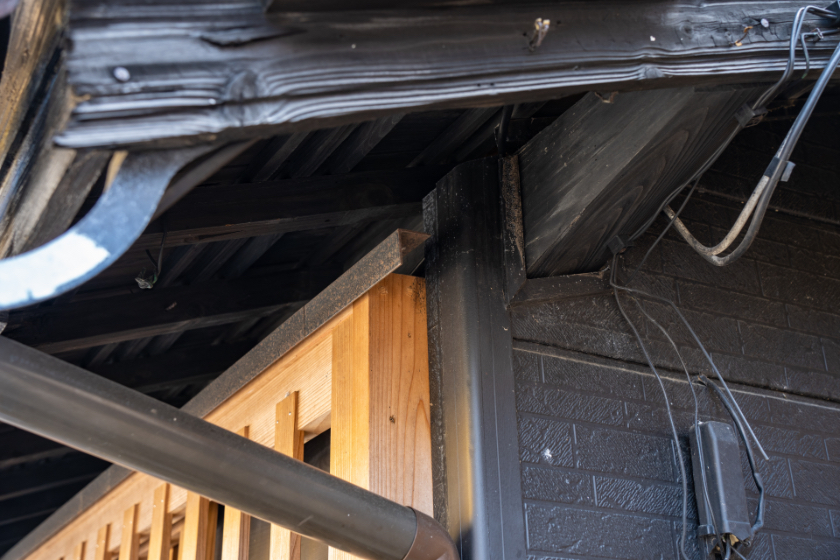 01FEATURE
Dashigeta-zukuri
A girder with its bottom chords and beams protruding from the exterior wall to the street is called "dashigeta". It is sometimes called "degeta". By passing rafters over the dashigeta-zukuri structure, the eaves can be elongated. This type of structure is often seen in machiya houses, and is called dashigeta-zukuri.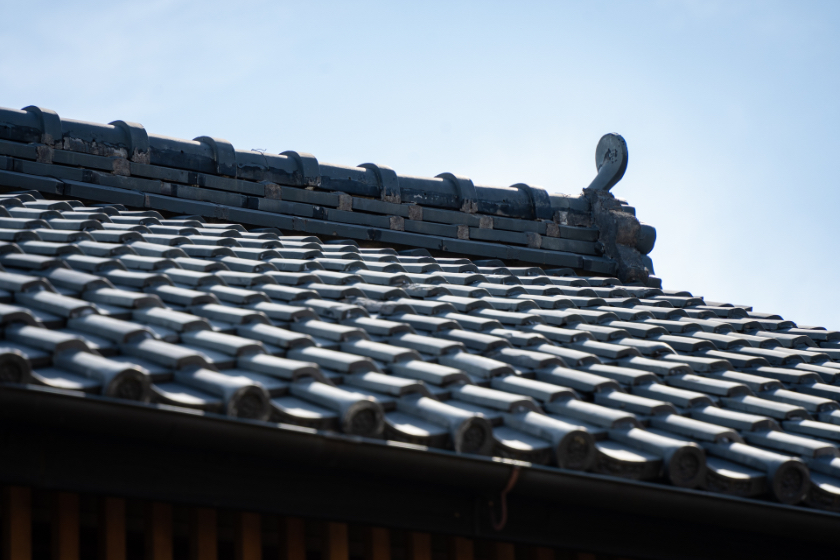 02FEATURE
Torifusuma
A cylindrical tile projecting upwards, placed on top of a onigawara (ridge-end tile). 'Fusuma' is a bedding used in the Heian period and the words means a 'bed for birds'. It is said to be used to protect the onigawara from bird droppings, and is also called 'tori-yasumi (resting bird)' or 'suzumegawara (sparrow tile)'.
LET'S WALK
Area Map

Restroom

Evacuation site

Free Wi-Fi

Parking

Photo spot

Minami heritage

Onsen

Tourist Information